Managing Partners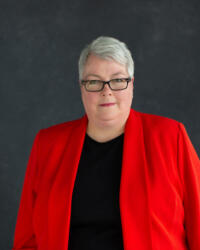 Cathy Bennett
Founding and Managing Partner
As a former CEO, seasoned entrepreneur, current board director and consultant, and as a prominent business-person in Newfoundland, Cathy's focus is growth. With over 30 years of business leadership, her own company, Bennett Group of Companies, included operations in commercial and industrial construction, industrial manufacturing, human resource support, food service, industrial supply and real estate investments and operations. Cathy is past chair of TaskForce NL. Cathy serves/has served on public, private and crown corporation boards spanning diverse industries. Cathy is an active angel investor and mentor for early-stage technology companies.
Connect with Cathy Bennett on Linkedin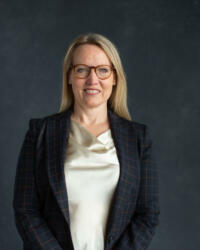 Rhiannon Davies
Founding and Managing Partner
A native of New Brunswick, Rhiannon's business leadership spans Europe, Asia, South and North America. She was on the Board of Directors that took GrandVision N.V., a CAD$ 5.5 Billion revenue retailer with businesses in 45 countries, through a successful IPO on the Amsterdam Stock Exchange. Rhiannon has driven the target identification, due diligence, acquisition, integration and move to profitability of many companies. She thrives in fast moving, fast growth environments, and works in executive and board roles in private, public and non-profit organizations.  Rhiannon believes in the need to support entrepreneurship and innovation to deliver meaningful change in business, community, and social development. She actively supports this belief by serving as a mentor and angel investor.
Connect with Rhiannon Davies on Linkedin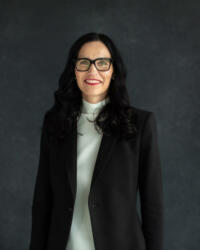 Sarah young
Founding and Managing Partner
Sarah Young is an entrepreneur, a business leader and one of Canada's most sought-after communications advisors. She is Partner and Senior Counsel Managing Partner at NATIONAL Public Relations, Canada's leading PR firm. Previously Sarah was Managing Partner responsible for Atlantic Canada at NATIONAL and she also led the corporate talent strategy across the global network for AVENIR GLOBAL, one of the world's 15 largest communications companies. Sarah helps private and public organizations across Canada tackle complex challenges ranging from industry disruptors, the modernized workplace, gaining social license, shifting consumer attitudes, scaling business into new markets and investment attraction. She is specifically committed to building advisor networks and investment opportunities for women in ventures. Sarah bought her first company at 28 and sold it to NATIONAL after significant growth and expansion. Prior to returning to Atlantic Canada, Sarah was Vice President, Technology of an international public relations firm based in Toronto focused on start-ups.
Connect with Sarah young on Linkedin
Our Team
Sandpiper Ventures is founded by a group of intensely engaged, highly experienced, internationally networked women with deep expertise and proven leadership across several industries and services. We came together with a shared vision to radically disrupt the venture capital landscape, deliver social change and economic value, and ensure fair representation of women's innovation.
Our Founding Partner Advisory Board
Our founding partners are C-level business leaders with diverse industry perspectives, proven track records of delivering growth and profitability and deep and valuable networks. The group includes successful founding entrepreneurs, investment professionals, angel investors, and senior business and technology leaders. This diversity and breadth of capability drives success in both the selection and development of our investment portfolio.