Sandpiper Ventures Invests in Callia, the Canadian Direct-to-Consumer Floral Delivery Company
October 13, 2021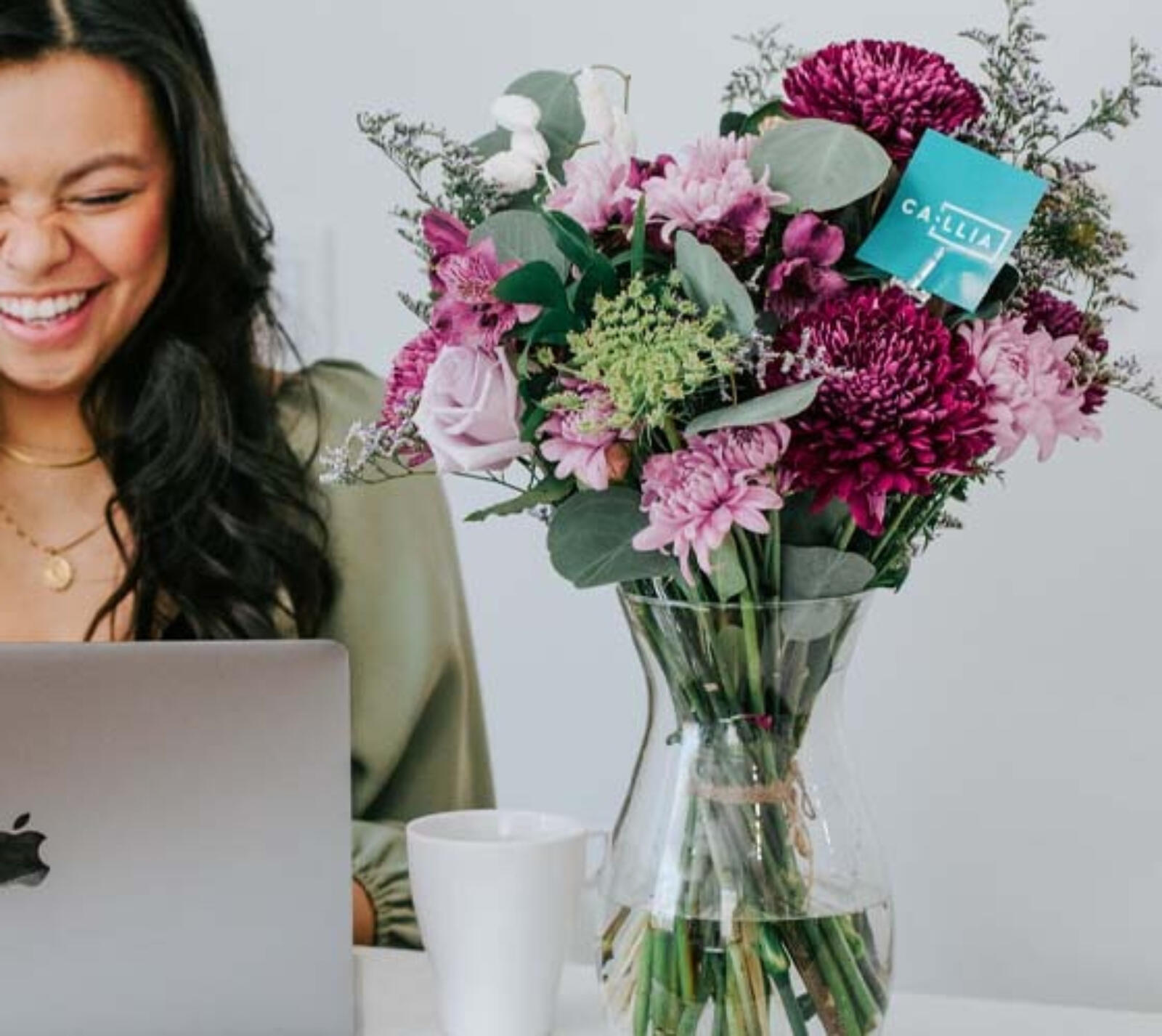 October 13, 2021 – Halifax, NS, Canada – Today, Sandpiper Ventures announced its investment in Callia, the leading direct-to-consumer floral delivery company based in Winnipeg, from its inaugural fund focused on women entrepreneurs. Led by Brightspark, one of Canada's top performing venture capital firms, the $6.4M Series A round included participation from Golden Ventures, Sandpiper Ventures, among others.
This round, on the heels of the Winnipeg-based company's Seed funding in January 2021, will be used to accelerate Callia's Canadian business -- and towards international expansion, starting with the US. The new investment will further Callia's development and expansion into new markets in the US, improve operational services including same day last-mile delivery, as well as expand infrastructure and automation. The company will be launching in Minneapolis and Cleveland in the next three weeks.
"Callia is growing quickly, and we're excited to be able to deliver more moments across Canada and into the US," says Catherine Metrycki, founder and CEO. "We know that we're able to provide a perfect delivery experience, every time, and can't wait to share that with our friends across the continent!"
Since its inception in 2016, Callia has been disrupting the Canadian floral market with continued innovation and growth, most recently with 4x sales growth compared to last year. With a relentless focus on customer experience, backed by unique logistics and supply chain technology, the company has quickly seeded itself as Canada's go-to ecommerce direct-to-consumer floral brand. Their ability to control the entire user experience by vertically integrating the entire supply chain from warehouses to drivers has created a new standard for customer happiness and loyalty, demonstrated by their industry-leading 91 Net Promoter Score (NPS).
"From the beginning, we "clicked" with Sandpiper", states Metrycki. "We're proud to be female-founded and are happy to be partnering with a team of dynamic Canadian women on this new stage of growth."
"We know this was a highly competitive round and we are delighted that space was made for Sandpiper," says, Rhiannon Davies, Founder and Managing Partner, Sandpiper Ventures. "We appreciate that Catherine saw the value our team can bring with our experience aligned with Callia's growth strategy and her aspirations."
Callia does flower delivery differently, focusing on creating memorable experiences for senders and recipients.
Quotes
"We seek changemakers who are leading and disrupting their industries. Catherine has a clear line of sight on how customer experience, brand, logistics, and technology is redefining flower delivery."
- Cathy Bennett, Founder and Managing Partner, Sandpiper Ventures
.
Quick facts
Callia currently operates in over 300+ places across Canada and the US.
This year, Callia was recognized as #44 in the Globe and Mail's fastest growing companies list.
Only 15% of partners in venture capital funds are female (less in Atlantic Canada).
Only 2% of angel investors in Canada are female and female founders receive only 3% of VC dollars. Women of colour receive just 0.2% of funding, and there are no stats available for Indigenous women, LGBTQ women and/or women with disabilities, likely because the numbers are so small.
Female entrepreneurs receive $0.8M CAD while male counterparts receive $2.1M CAD.
Female-owned start-ups generated $0.78 revenue/$ invested, compared
to male-only start-ups who generated $0.31 revenue/$ invested (Boston Consulting Group).
Female-founded companies perform 63% better than all-male founded companies (First Round Capital).
Women-led teams generate a 35% higher ROI than all-male teams (The Ewing Marian Kauffman Foundation).
Women's share of private wealth is ~35% in Canada and growing. Women make 80% of healthcare decisions and up to 85% of consumer purchasing decisions. (Catalyst Research / Buying Power, 2020).
About Callia
Callia elevates the experience of sending flowers and sets out to add more special moments in everyday lives. Flowers have the ability to share love, kindness and hope – Callia makes sending great quality bouquets simple and fast, so you can focus on making those moments happen. Founded in Winnipeg in 2016, Callia delivers in over 300+ places across Canada and the US. To learn more, visit Callia.com and follow #thiscalliamoment on Instagram and Facebook.
About Sandpiper Ventures
Sandpiper Ventures (www.sandpiper.vc) is a seed stage venture capital fund committed to investing in women and women's innovation as a proactive and profitable business decision. Sandpiper's management team and active advisors are proven business leaders with deep industry experience and network access, providing access to unique deal-flow and the tools and networks to support portfolio companies to reach massive proportions. To learn more, visit Sandpiper.vc and follow @Sandpiper_VC on Twitter find us on https://www.linkedin.com/company/sandpiperventures
- 30 -
Contacts
For more information or to request an interview, please contact:
Rhiannon Davies, Sandpiper Ventures
902-880-8307

Raymond Tong
---
Back to all news