Sandpiper Ventures Announces Lead Investment in Shoelace Learning
November 8, 2022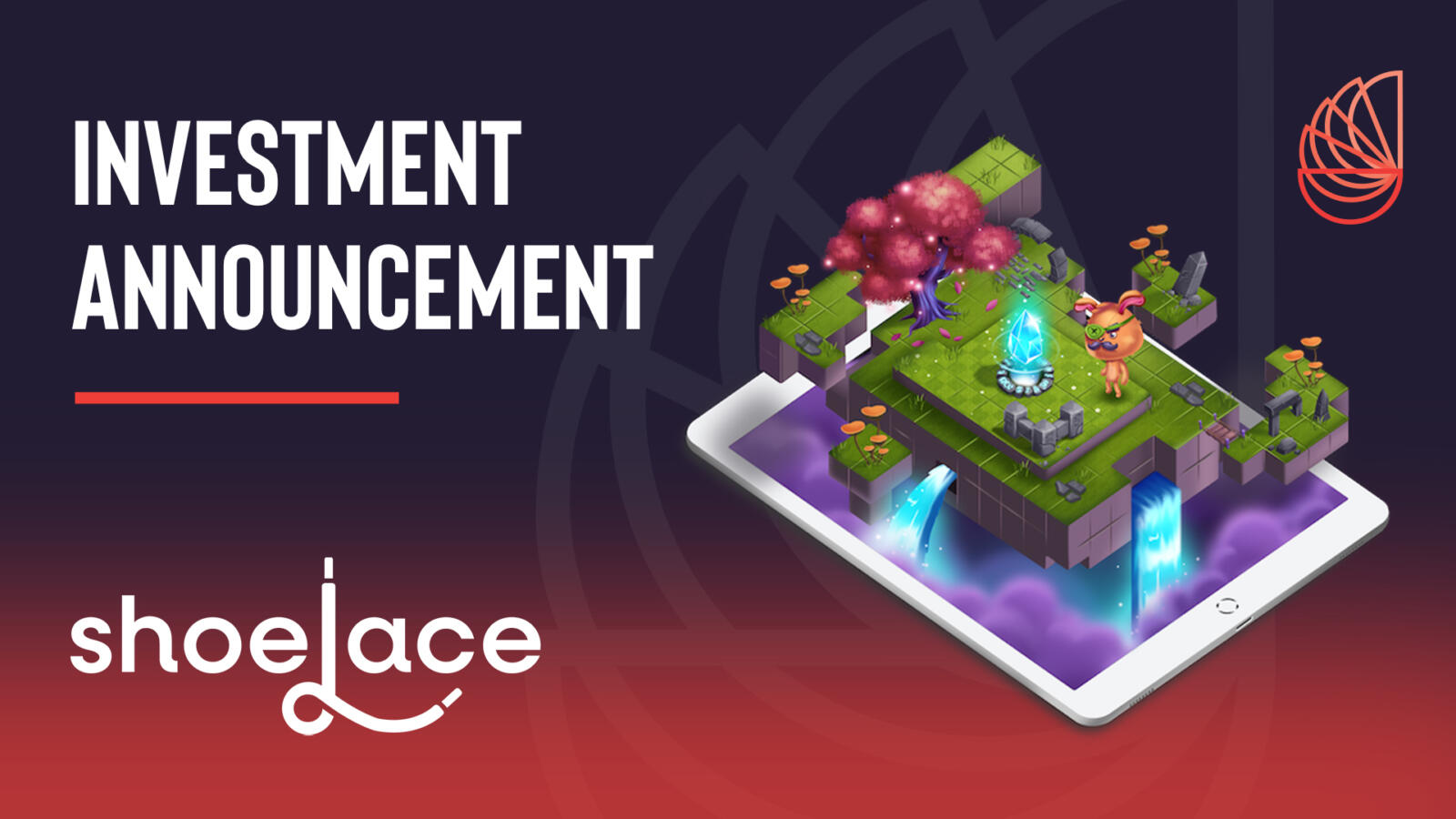 November 8, 2022 – Halifax, NS, Canada – Today, Sandpiper Ventures announced its lead investment in Shoelace Learning, an innovative learning company which has developed a platform to deliver research-based and adaptive learning to players anywhere in the world through popular mobile games.
The learning engine personalizes and pushes the best education to players through the video games they love. Teachers also have the power to create and deliver custom assignments or use pre-made ones that appear in games.
The company has uniquely cracked how to use the triggers from popular games to effectively deliver learning. Shoelace is taking the engagement and monetization tactics of free-to-play (F2P) games, excising the "pay money" aspect from the moment-to-moment gameplay, replacing it with "learn more." This puts the revenue focus on a subscription model, letting students focus on accelerating their game progress and fun through learning.
The company is co-founded by celebrated tech entrepreneur Julia Rivard Dexter, a former Olympian who co-founded Google's first premier partner in North America and who is ranked one of Canada's Top 50 Women in STEM.
Shoelace addresses the problem that almost half of kids in North America graduate high school with below-expected reading levels, struggling specifically with comprehension. To date, the company is demonstrating​ industry-leading conversion and retention rates because it has developed a better way to learn. Within the platform, players who reach one hundred questions read six times more than their peers and are more likely to pay for game assets, tying impact to bottom line.​
The product targets players and an audience of 1.6 million educators in North America. Revenue is based on player and educator subscriptions, and Shoelace pledged with its freemium business model to maintain a free version for accessibility. The paid version for teachers enables them to create premium content assignments, to share assignments they created, an eventually to sell their assignments. ​The platform's paid version for students, provides them with access to epic and rare assets, including the ability to customize their character appearance. ​
Julia Rivard Dexter, CEO of Shoelace comments, "It is very fitting that we have Sandpiper as our lead investor. Our teams share a vision of creating impact, and their collective operator experience will be highly valuable for us as we take Shoelace to new audiences across North America."
Rhiannon Davies, Co-founder and Managing Partner of Sandpiper Ventures adds, "Shoelace is the epitome of a purpose-driven company that presents a tremendous opportunity with its solution to modern learning needs. This is innovation at its finest, and we are very pleased to come in as lead investor and join forces with our other investors and the Shoelace team as they bring this incredible resource to players and educators."
Other investors include the TELUS Pollinator Fund for Good and Samsung Next.
"Shoelace Learning is one of the companies at the forefront of leveraging technology to enhance learning, improving access to better reading and literacy outcomes. This is a core pillar of our investment thesis at the Pollinator Fund, to create more inclusive communities through education, and we are excited to welcome Shoelace to our portfolio and see their impact and future growth in the ed-tech space," said Blair Miller, Managing Partner, TELUS Pollinator Fund.
Shoelace Learning has developed its first game, Dreamscape, and is focused on building into their position as the learning engine for all 3rd party mobile games.. The company will be offering culturally responsive content that will offer both windows and mirrors for every learner.​ Shoelace plans to release its second game, PetVet, in 2022. Following the PetVet release, the company intends to launch two more games before 2025.
This marks Sandpiper's eighth investment, adding to their SaaS portfolio, one of their primary areas of investment. Sandpiper celebrated the close of its inaugural fund in August.
Sandpiper Ventures and Women in Venture Capital
Women-owned businesses currently receive just 2.8% of venture capital (VC) funding available worldwide, and an estimated 4% of VC funding in Canada (Innovation, Science and Economic Development Canada)
Women are also under-represented among equity investors, representing only 15.2% of VC partners and 16.7% of Canadian angel investors. (Innovation, Science and Economic Development Canada)
Women working in analyst, senior analyst, and associate roles make three to 13 percent less than their male counterparts in median salary. Bonus-wise, female analysts also make 43 to 46 percent less than men, while associates earn the same (Canadian Women in VC)
Female-founded teams experienced slightly higher growth, at 39.2%, compared with 33.3% for the broader VC population. (Pitchbook)
Female founders still managed to close more deal value three quarters into 2022 than in any year prior to the record highs set in 2021. (Pitchbook)
Only 2% of angel investors in Canada are female and female founders receive only 3% of VC dollars. Women of colour receive just 0.2% of funding, and there are no stats available for Indigenous women, LGBTQ women and/or women with disabilities, likely because the numbers are so small.
Female entrepreneurs receive $0.8M CAD while male counterparts receive $2.1M CAD.
About Shoelace
Shoelace is a learning platform built to deliver the best learning through games kids love. Launched in 2019, the platform now serves over 5 million players in 160 countries.
JULIA RIVARD, CEO

Julia is an innovative tech entrepreneur focused on impact. She has founded and led several successful technology ventures, including as CEO of Google's first North American premier GoogleApps partner.​ Julia has previously been identified as one of the top 50 Canadian Women in STEM by Women of Influence. In 2014, Julia was presented with the Queen's Diamond Jubilee Medal, and in 2016 Julia was awarded the BMO Global Growth and Innovation Award. Julia is also a member of Prime Minister Justin Trudeau's Economic Roundtable for Digital Industries, where she spearheads systems innovation in education. ​She is also a former Olympian Kayaker and a mother of four.
TEAM ​
Neesha Desai, Director of Product. Neesha has a PhD in Computer Science with an academic focus on games in education. ​
Lauren Lutz-Coleman, Lead Education. Lauren has a Master's degree from NYU in Digital Media Design and Learning. Lauren was awarded Educator of the year in North Brunswick, NJ in 2021.​
About Sandpiper Ventures
As one of the the first all-women GP funds in Canada, Sandpiper Ventures (www.sandpiper.vc) is a seed-stage venture capital fund committed to investing in women and women's innovation as a proactive and profitable business decision. Sandpiper's management team and active advisors are proven business leaders. With deep industry experience and expansive networks, they provide access to unique deal flow and the tools with an operator's lens to support portfolio companies to scale to massive proportions. Sandpiper is co-founder of Canada51, a nationwide movement to radically increase women's participation in the innovation-driven economy. Sandpiper closed their inaugural Fund 1 at an oversubscribed $20M in August, 2022. To learn more, visit Sandpiper.vc and follow @Sandpiper_VC on Twitter and Instagram or on LinkedIn.
For more information:
Tara Wickwire, Sandpiper Ventures
Brand and Network Lead
902.403.6391
tara@sandpiper.vc
---
Back to all news