Sandpiper Ventures Announces Investment in Simmunome Inc.
September 29, 2023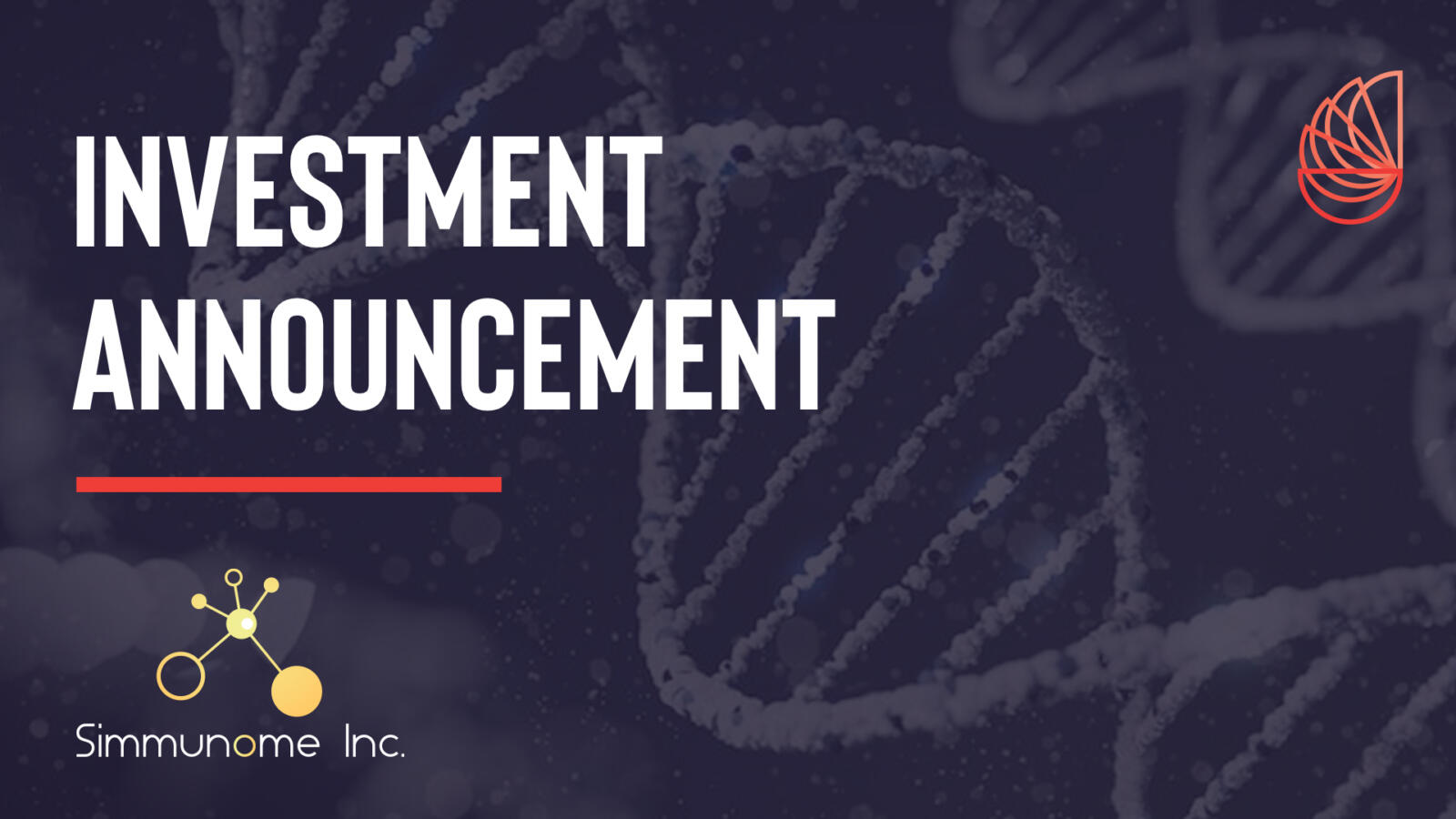 September 18, 2023 – Halifax, NS, Canada – Today, Sandpiper Ventures announced its investment in techbio company Simmunome, which uses machine-learning driven biological disease models to predict the likelihood of success of a clinical trial before stepping into the lab.
Simmunome, headquartered in Montreal and founded in 2019 by Dr. Nardin Nakhla and Dr. Armstrong Murira, leverages AI by modeling outcomes. The company is solving a critical problem by making the drug development process shorter and more efficient, reducing R&D costs and increasing probability of success.​ Simmunome's AI solution can significantly reduce the time and cost required for drug discovery by helping companies reduce the risk of expensive clinical trials that may fail, and increase the chances of identifying breakthrough solutions to treat diseases in the areas of oncology, neurodegenerative diseases and regenerative medicine and other sicknesses affecting many families and communities.
The Problem
Researchers are faced with several challenges in the process of drug development. These include:
Biological complexity: there are over 30 trillion cells in the human body. Prediction accuracy requires integration of complex biological data.​
Current AI tools are black boxes: there is little understanding of what will work and why.​
Big data: the data available is fragmented, messy, and inaccessible from many public and private sources.
Despite the significant technological advances in biotechnology, high-throughput methods, and computational biology over the last 20 years, it has proven difficult to gain meaningful insights that translate into truly disruptive medicines.​
The Simmunome Solution

Stronger insights, leading to increased certainty in decision making during clinical development.​
Accelerated innovation timelines by empowering researchers to develop more efficacious and validated treatments faster.
Simmunome combines fragmented data to create holistic models of disease that translate to understanding drug mechanism of action, increase efficacy in the right target population, and predict the drug safety profile.
Simmunome transforms physiological systems into machine-readable systems in the areas of oncology, neurodegenerative diseases and regenerative medicine . Eighty-five percent of drug development failures are attributed to lack of understanding of biology.
Through an annual subscription service, users input their patient or drug data into Simmunome's platform to receive disease-specific insights. Simmunome has developed a pipeline of target customers across academic Institutions, biotech companies and big pharmas and is targeting research hubs across Canada, the U.S., and Europe.
The company has been recognized for their innovation, having received The Artificial Intelligence Award by Cooperathon 2022, presented by Desjardins, KPMG and Microsoft.​ They were also selected as a Top 15 industry-Relevant Healthtech company by Plug & Play in 2021.
They are currently working with McGill University on a Parkinson's disease model.
"This is a significant milestone for our technology and it is especially gratifying to partner with the Sandpiper Ventures team as we advance our solution to empower researchers here in Canada and around the globe," comments Simmunome Co-founder and CTO, Dr. Nakhla.
The global AI-based clinical trials solution provider market size was valued at US$1.6 billion in 2022 and is expected to expand at a CAGR of 22.0% from 2023 to 2030.
"We have no doubt that this disruptive technology will transform clinical trials and offer a faster path to market for pharmaceutical companies. These are two remarkable founders with an abundance of experience not only in the lab, but in industry and business. We are pleased to join them on this important journey in healthcare," states Cathy Bennett, Co-founder and Managing Partner, Sandpiper Ventures. "This is an investment in a solution with the potential to save time and money, presenting an opportunity to access better medications for our communities and families. At a time when we are all looking for health innovations and provide care in new ways, we see tremendous prospects for Simmunome."
This round was led by Home | Theodorus with co-investor BKR Capital. This marks Sandpiper's 12th investment.
Sandpiper Ventures and Women in Venture Capital
Women Founders Raised Just 2% of Venture Capital Money in 2021. (BNN Bloomberg)
Women working in analyst, senior analyst, and associate roles make three to 13 percent less than their male counterparts in median salary. Bonus-wise, female analysts also make 43 to 46 percent less than men, while associates earn the same. (Canadian Women in VC)
Female-founded teams experienced slightly higher growth, at 39.2%, compared with 33.3% for the broader VC population. (Pitchbook)
Female founders still managed to close more deal value three quarters into 2022 than in any year prior to the record highs set in 2021. (Pitchbook)
Female entrepreneurs receive $0.8M CAD while male counterparts receive $2.1M CAD.
Women founders have received just 6.9% of venture dollars in climate tech in Q1, according to Crunchbase, which is down from 8.9% in 2022. (Tech Crunch)
Women are twice as likely to spend substantial time on DEI. (McKinsey US)
Women tend to create businesses based on the identified social problems and the confirmed ecological challenges. (Sustainability)
Women founded firms hire 2.5 times more women than all-men founded firms. (HBR)
More women in corporate leadership positions leads to higher environmental, social and governance standards. (CCMM & Femmessor, 2021)
About Simmunome
Simmunome is at the leading edge of leveraging AI towards unraveling biological complexity. Simmunome's clinical development platform allows users to input preclinical and clinical data to derive disease-specific insights and help clinical R&D researchers make critical go/no-go decisions. By combining multi-omic data to create comprehensive models of disease, Simmunome simulates biological processes to identify novel drug targets and predict and improve clinical outcomes. Using this approach, highly accurate simulations of biological processes can be attained, for more faithful representations and predictions. Ultimately, Simmunome de-risks clinical research, reduces R&D costs and dramatically accelerates health research and innovation.
To learn more, please visit: www.simmunome.com
For further information, please contact:
Tanya Tolomeo
Head of Business Development
e-mail: tanya.tolomeo@simmunome.com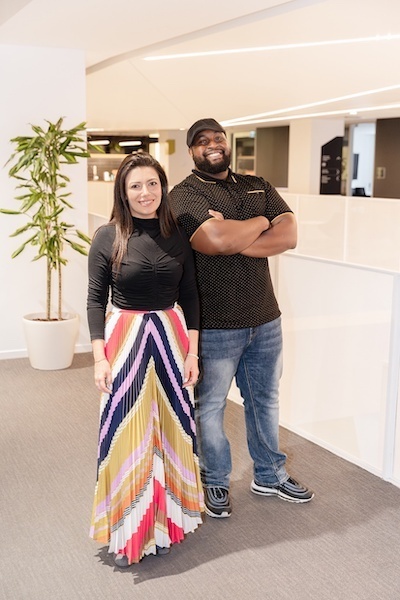 About Sandpiper Ventures
Sandpiper Ventures is empowering business transformation. As one of the first all-women GP led funds in Canada, Sandpiper Ventures (www.sandpiper.vc) is a seed stage venture capital fund based on the east coast of Canada. Sandpiper invests exclusively in women-led Canadian tech companies, with at least one woman in a C-level position with meaningful ownership. With deep industry experience and expansive networks, Sandpiper's management team and advisors provide access to unique deal flow and an operator's lens to support portfolio companies to effectively scale. Sandpiper is co-founder of Canada51, a nationwide movement to radically increase women's participation in the innovation-driven economy. Sandpiper closed their inaugural Fund 1 at an oversubscribed $20M in August, 2022. To learn more, visit Sandpiper.vc and follow @Sandpiper_VC on Instagram or on LinkedIn.

For more information:
Tara Wickwire, Sandpiper Ventures
Brand and Network Lead
902.403.6391
---
Back to all news